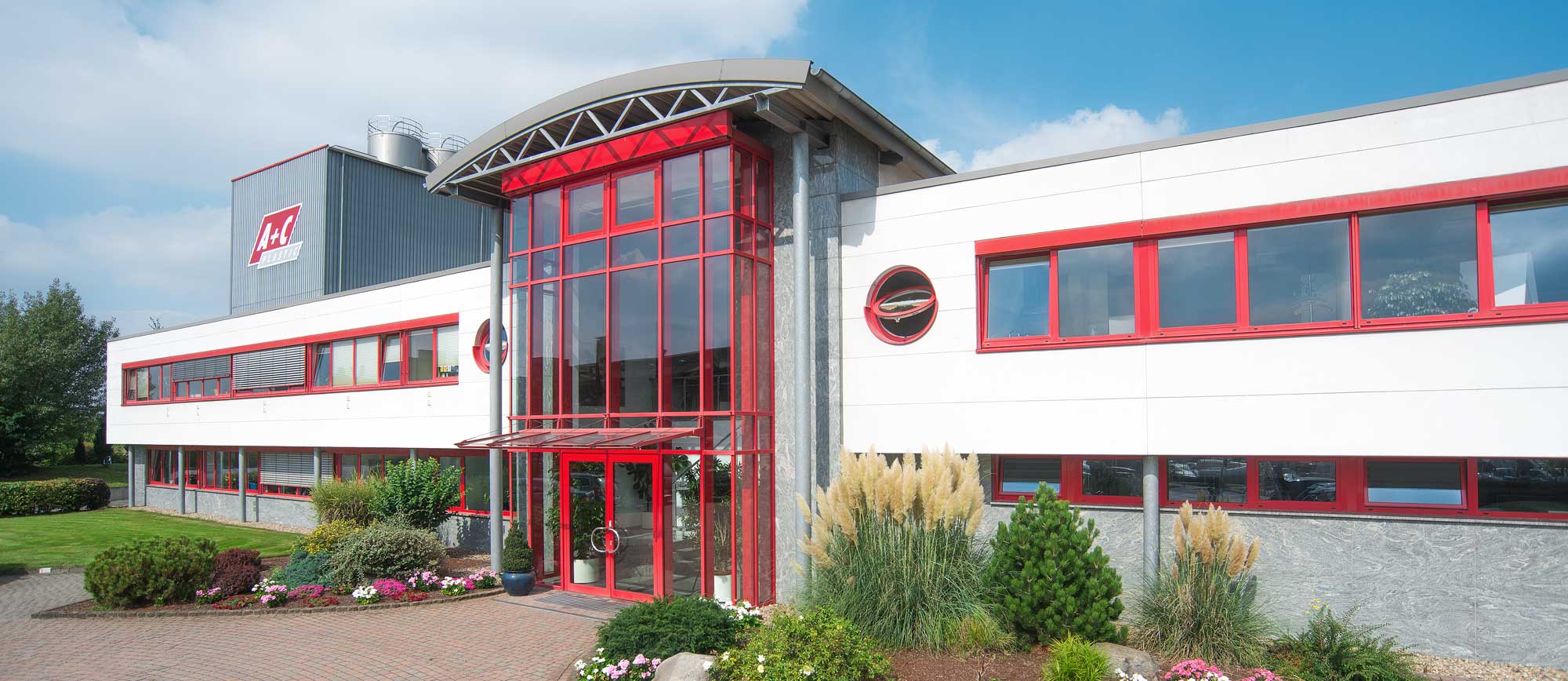 Welcome to the website of A+C Plastic Kunststoff GmbH in Eschweiler, Germany, located in the border region between Cologne / Aachen / Maastricht.
Here, more than 80 deeply involved employees manufacture up to 25,000 tons per year of high quality industrial packagings made of LDPE film on state-of-the-art extrusion systems. As one of the most modern production facilities in Europe, we offer individual and tailored solutions for transport and palette protection but also for highly customised areas of application.
The advantageous location in the triangle of Germany, Belgium and the Netherlands with excellent traffic connections is advantageous to a timely delivery beyond the domestic market, e.g. to Eastern Europe and the UK.
Our day-to-day work is modelled after the motto: "With ownership comes responsibility".
Property shall serve the welfare of the general public (Article 14 Paragraph 2 of the German Constitution) and, at the same time, incorporate fair interactions with both our own employees and our business partners.