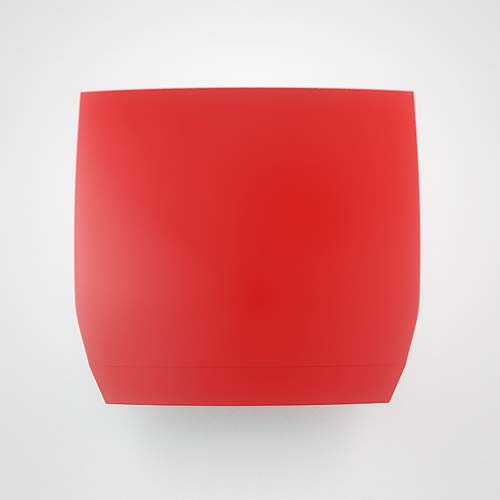 The principle of the bag with the advantage of flat-resting bottom
Due to the corner sealing, a flat resting area is formed at the bottom that prevents residues of the goods filled in from reaching the corners and then remaining in the bag as residue. The residue-free emptying by the user is ensured thereby.
Characteristics
| | |
| --- | --- |
| Material | LDPE, LLDPE, mLLDPE, MDPE, regenerate, EVA-copolymer |
| Thickness | 0.080 mm – 0.180 mm |
| Width | 500 mm – 2000 mm laying flat |
| Construction | Loose in corrugated cardboard box or on a roll with tear-off perforation |
| Core | Cardboard, plastic, steel |
| Core diameter | 76 mm |
| Roll diameter | max. 50 cm |
Colour
Transparent (standard)
Transparent coloured – colouring and print based on customer's request
Opaque (hidden from view) – colouring and print based on customer's request
Other processing
Perforated
Depending on the customer's request, at different widths and distances,
Particularly well-suited for products with condensation.
Needle-perforated
The needle-perforation ensures that the air can escape during packaging.
Antistatic
The bags can be opened without a problem. The goods to be packaged do not stick to the film.
Antiskid
Prevents skidding of packaged goods during transport.
Smooth
Allows for an easier sliding in of the goods during packaging.
Print
8 colours that can be freely distributed on the front and back [(8/0) (7/1) (6/2) (5/3) (4/4)]
Max. 1600 mm full area print
Max. 1250 mm pattern repeat